What is Re Roofing? Australian Re Roofing Guide
Learn About Re Roofing in Australia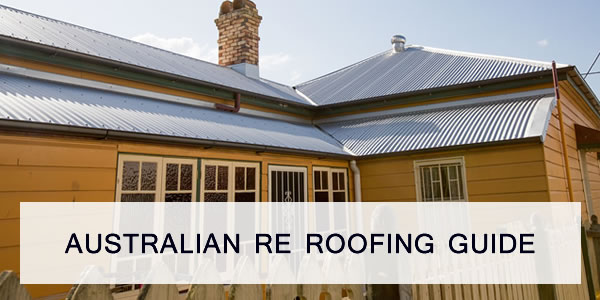 A Simple Guide To Explain The Re Roofing Process
A properly designed and well-built roofing system is one of the most essential aspects of protecting your home and household from the harsh challenges of the elements. Although many roof-related problems can be solved with quick fixes, sometimes re roofing is required, and even crucial, due to the irreparable state of your old roof and the prospect of having to face future thunderstorms, hail or snowstorms.
Reroofing Explained
What is Re Roofing?
The concept of reroofing is quite straightforward. Unlike the basic tasks of repairing or adding a roofing system to a newly built home, re roofing involves the installation of a new roof, either on top of the old one, or by tearing down the old roof and replacing it.
This task is easy enough to understand; however, it can be one of the most difficult roofing procedures to actually put into practice.
Based on a careful inspection and evaluation of your roofing needs, the re roofing company you hire will provide you with a detailed plan on how to proceed. In most cases, this will involve stripping down large part or all of the elements that build up your current roof and replacing them with new materials and framing, or even a completely new roofing system with an entirely different structure.
Many people don't understand the importance and difficulty of all these steps, and end up trying to cut costs on their reroofing projects. However, the inability of hiring a knowledgeable roofing expert can lead to delays, huge expenses and sometimes even the entire job having to be redone completely.
DIY Roofing Trends and Pitfalls
Due to the economic issues homeowners have faced in the past few years, many of them have tried to avoid the expenses of calling professional roofing companies for roof replacements, attempting to use DIY techniques and guidelines found online to complete the projects themselves.
It can be appealing to avoid paying someone to replace your roof and enjoy the convenience of working on your own home and getting the job done at your own pace. Nevertheless, the disadvantages of DIY reroofing can bring numerous unexpected problems, some of which can be quite serious:
Safety

One of the greatest concerns of replacing your own roof is safety. While the internet may be filled with safety guidelines, they are no substitute for the proper use of professional equipment that skilled roofers employ for keeping their workers safe.
Inexperience

Due to lack of skill and long term experience, DIY enthusiasts are most likely make many mistakes that could end up leading to leaky roofs, insulation problems or even more serious damage that could translate into significant additional repair expenses.
Delays

An average DIY job could take weeks to complete, especially if you don't have a clear strategy or you run into problems down the line. In contrast with that, an efficient roofer will be able to complete your roofing project within a few days.
Finally, you can never really plan for the unexpected.
Weather

Bad weather could foil your plans, and without the proper precautions a true professional usually takes, you can end up wasting a lot of money on a poorly installed roofing system.
These are a few of the things that could go wrong with DIY roofing. Despite the advantages that a well-planned DIY project may provide, it is quite clear that calling in the professionals is a far better course of action when it comes to complex roofing jobs such as installing a new metal or tile roof. You should never risk yours or your families safety to save a few dollars. It is best to wait until the project is within your budget.
The Professional Approach to Reroofing
There are three main stages to installing a new roof:
The initial process of measuring the area and establishing a sound strategy
The preparation of the home and roof
The installation of the new roofing system.
Here, we will take a look at the steps which a professional re roofing company would use when replacing an old or damaged roofing system with a durable low-cost choice used for residential roofing today – a quality metal roof:
Step 1
First of all, your roofer has to examine your old roof, making a careful account of all the roofing and guttering measurements to avoid any issues down the line.
Step 2
Next, the contractor will analyse the data and come up with a valid estimate, while recommending you the ideal choice of roofing options and features you may require. Here, you also have to communicate with your roofers to let them know exactly what you want from your new roofing system.
Step 3
Initial preparation requirements involve using proper safety precautions and thoroughly clearing and cleaning the area to facilitate the creation of an ideal work environment.
Step 4
The workers will start stripping away existing tiles and metal flashing around vents, chimneys and valleys in the roof, ultimately removing the old roof in its entirety to make way for the new installation. In the process, the structure of the roof is carefully inspected, and any water damage or rotten roof battens are replaced.
Step 5
Occasionally, when installing new metal roofing, batten measurements have to be taken, and the old battens need to be replaced with steel roof battens to comply with building codes and manufacturer specifications.
Step 6
After laying down a layer of reflective foil or other type of insulation – depending on specific needs – the roofing experts will quickly begin installing the edging of the roof, then align and add the metal panels. These will also be adjusted to fit perfectly into all areas of your roof – including around chimneys and vets
Step 7
In some cases, before adding the flashing and finishing the job, the roofers will also install an additional using silicone adhesive. This will provide improved durability and insulation in the long run.
Step 8
Finally, reroofing can be quite a messy job. All roofers have the habit of setting enough time apart in order to do a thorough cleaning job and make sure they have your new roof look perfect before requesting full payment.
Different Types of Roofs – Choosing Your Materials
While the steps to installing a roof is best left to the professionals, selecting the actual materials for your roof will still be up to you. Here are a few of the most widely used varieties of roofing materials you may want to look into:
Metal roofing: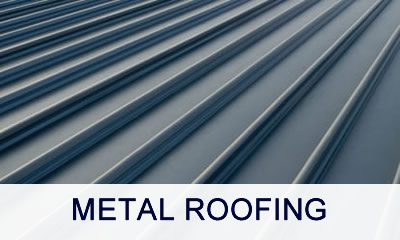 Metal is one of the most durable materials (often involving a lifetime warranty) used for reroofing. Metal roofs are available in a huge variety of custom shapes, designs and varieties, which include the use of copper, aluminium and high grade steel (you've most probably heard of the famous Colorbond steel, for example). What's more, such roofs conduct heat much more easily than any other types of materials, making insulation and temperature control easier. .
Metal Roofing Manufacturers Include:
http://colorbond.com/products/roofing/
Slate tiles: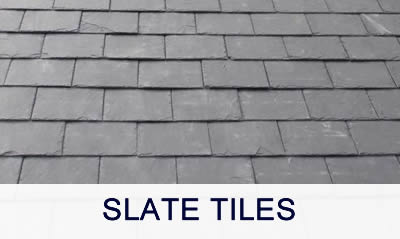 Tiles are a very popular choice for roof replacement jobs, slate being by far one of the best types of roofing materials used in the industry. Slate is made from natural, quarried stone, weighing less than many other varieties of tiles, and it usually requires the use of reinforced framing. Slate tiles can be somewhat expensive; however, they can easily withstand fire, moisture and insect damage, their normal lifespan often exceeding 100 years.
Slate Tile Suppliers Include:
http://www.nulok.com.au/natural-slate/
http://www.premierslate.com.au/
Concrete tiles: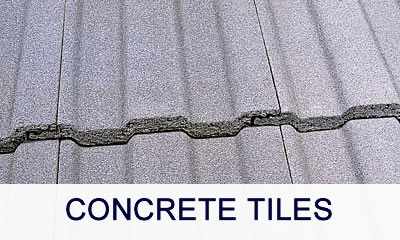 This type of roofing material is an excellent choice for imitating wood, slate and clay. Many varieties of concrete tiles are very easy to install, and they also come with limited lifetime warranties. Still, it's worth mentioning that they do require annual or bi-annual checks for loose or cracked tiles. Moreover, unlike slate tiles, these are quite affordable, although weight-related shipping expenses may occur.
Concrete Tile Manufacturers Include:
http://www.boral.com.au/rooftiles/rooftiles.asp
Terracotta tiles: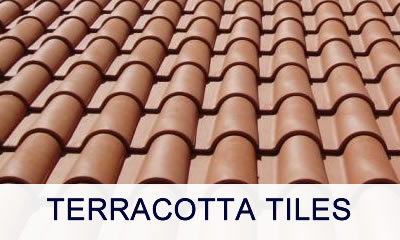 They can last for up 50-100 years, depending on the quality of the material used. Made from pulverized clay and water, these roofing materials can be quite heavy – measuring about 1,000 pounds per square – however, they are also energy resistant and non-combustible. Due to these advantages and their remarkably rich colour choices, slate tiles can be somewhat pricey, although they are still a rather affordable alternative to slate tiles.
Terracotta Tile Manufacturers Include:
http://www.boral.com.au/rooftiles/rooftiles.asp
Costs You Should Expect
The costs of reroofing can vary greatly depending on the size of your roof, the type of material chosen, as well as whether you opt for DIY or hiring a professional team.
Also, fees and labour prices are different in each case, and some roofers can charge more on specific tasks, such as custom designs for metal roofs or the installation of additional modern features to improve insulation.
The most important factor to take into account, however, is the material itself. While installing a metal roof may involve costs as low as $50-100/square, clay tile roofing will often exceed the amount of $100-400 and slate can be more than $400-600 per square on average.
If your home requires a considerably large roof, and you still want to add various advanced options and high quality materials, average roofing costs can sometimes be greater than $5,000.
Fortunately, when hiring a professional roofing company, reroofing can be much more accessible. Depending on your needs, a professional team can lower your costs below $2,000, while helping you get the best possible results for your new installation in a short amount of time.
References and further reading:
http://en.wikipedia.org/wiki/Metal_roof
http://en.wikipedia.org/wiki/Roofer
http://www.probuildroofing.com.au/