Metal Roofing Experts
Quality Metal Roof Solutions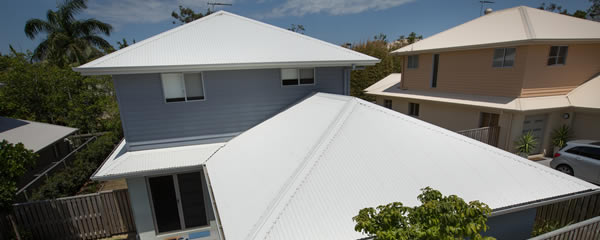 The team at Pro Build Roofing are proud to offer a range of metal roof solutions for both commercial and domestic properties throughout Brisbane Northside and Southside.
An efficient and reliable roofing system can enhance your home's overall quality. With metal roofing, your home is well protected from various elements that can be a major threat including fire, corrosion and harsh weather conditions. Residential and commercial property owners choose metal roofs over traditional tiles due to the lifespan and value for money. Its durability, cost-effectiveness and eco-friendly features are just among the numerous reasons why you should consider using this material.
Metal roofing provides you with exceptional quality, durability and affordability.
Benefits
Metal roofs are becoming quite popular among property owners in Brisbane for a number of reasons  including:
1. Extensive Selection of Designs
You can select from a range of roofing designs, colours, textures and styles. With such versatility, you can find the perfect one that will match your home's architecture. For instance, man customers choose Colorbond steel because it is available in a wide selection of colours and will not blister or peel even when it is exposed to adverse climates.
2. Optimum Durability
Steel can resist cracking and eroding, and this material hardly requires intricate maintenance. Regardless of the weather condition, it remains in tact – even when it is exposed to hail or extreme weather conditions. Since the the roofing panels comes with interlocking panels, you should expect it to stay in one piece even after episodes of severe high winds.
In most cases, a new roof can last for 50 to 70 years, depending on your location. Buildings that are situated near the ocean or industrial areas may severely impact the surface of the roof because of exposure to salt air or emissions from factories. If you are located in either of these areas, you may opt for high-end roof material that is designed to resist these extreme conditions.
3. Energy Efficient
Based on studies, steel roofing is a practical option for any residential or commercial establishment because of its energy efficient features. In fact, this system can help you save as much as 40 percent in your annual energy cost, although this still depends on your geographical location. Furthermore, several insurance companies in Australia offer discounts to homes that have steel or metal roof installed.
4. Eco-Friendly
The material used in residential homes features a reflective pigment technology. This innovative component reduces energy consumption while increasing your savings on utility bills overtime. The majority of steel used for home roofing is made with about 30 to 60 percent recycled material.
Among the other impressive features include:
Prevents mildew and rot infestation
Resists fire
Stays in great condition for years
Minimizes heat transmission to keep your home cooler during the summer and warmer during the winter
Requires low maintenance
Comes with eco-friendly features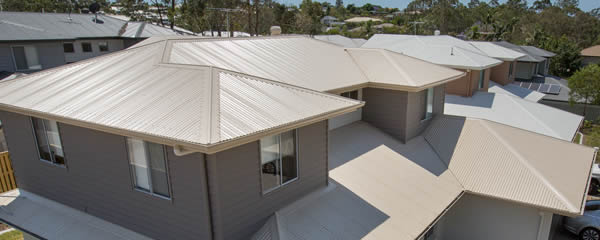 How We Can Help You
Roofing using steel has become a popular choice for property owners. Pro Build Roofing in Brisbane offers various materials to choose from such as the Colorbond, Zincalume, Kliplok, Metlok and Corodek.
Service Areas
We offer a complete range of metal roofing services throughout South East Queensland including:
Sunshine Coast
Brisbane Northside
Brisbane Southside
Gold Coast
Contact the team at Pro Build today to request your free quote.