Top 10 Worst Patio Decorating Ideas
Save Yourself From Making These Mistakes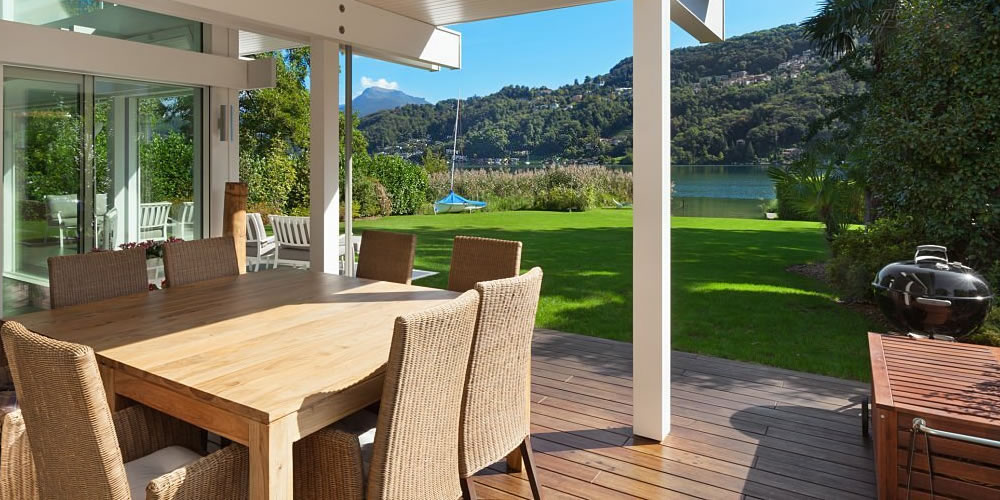 A patio is a nice relaxation spot and a place where you can unwind after a stressful day. As an extension of your home, it only feels right to want to make it feel comfortable and cozy. However, some homeowners have taken their design to new levels of awkwardness with the worst patio decorating ideas. Terry Moten of NO1 Patios Brisbane helped us put together this list of the top 10 worst decorating ideas and how you can avoid them. 
1. Forgetting it's a patio and not an indoor space 
Indoor rooms have very straightforward use. For example, a bedroom is used for sleeping. However, for a patio, you can decorate it as you want. Nonetheless, there are basic rules you must follow. Some enthusiastic homeowners get carried away and continue to furnish their patio the way they would an indoor space. For example, they would throw a mix of living room sofa, coffee table, fake plants, lounger, etc. Don't do this. Make the transition seamless, and different from how you would an indoor space. 
2. Inadequate layout planning
Don't fill your patio with furniture before planning the space. If you want to host parties on your patio, think about how your guests will move from the patio into the kitchen without stepping all over people. This will also give you an idea of what to buy – the shape and sizes, and how to arrange them.  
3. Using cheap furniture and accessories 
Most people think, "oh, it's just a patio, I don't need to use quality accessories and decoration." If you belong to this category, you will do yourself much harm in the end. Outdoor furniture and accessories must be durable to withstand heat, water, stain, wear and tear. So, even if you want to save money on purchases, you shouldn't do it with patio accessories. Only buy quality products for your patio.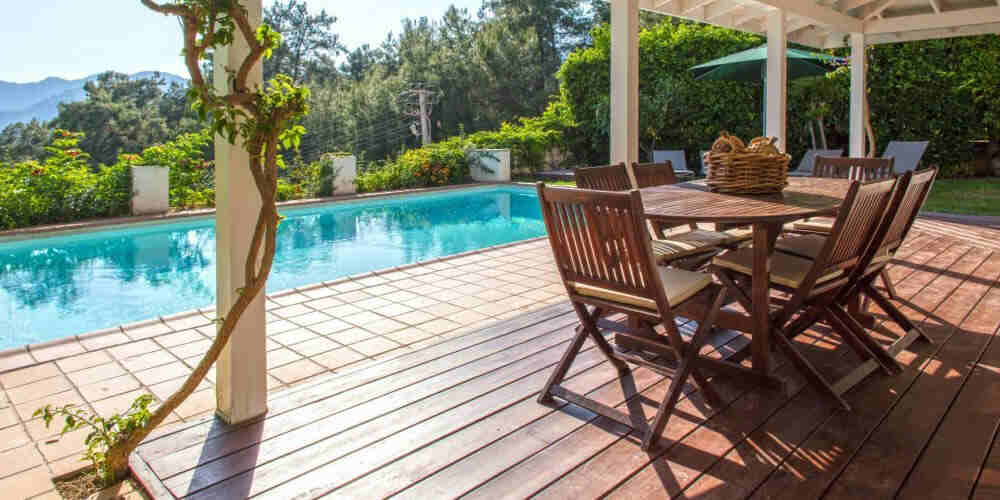 4. Not creating a storage space 
Don't forget to create storage space in your garden or backyard where you can put everything away. Instead of leaving your furniture and accessories at the mercy of the elements, create a storage space outside – not inside, where you can store them. It saves you money and a lot of stress. 
5. Growing the wrong plants or no plants at all 
We all get the idea that you should throw a few plants, such as potted trees, a vase of roses, or potted plants to soften the patio. Of course, a sweet-smelling plant can improve the scent. However, don't use plants that are not fit for your climate or zone since they will die and affect the patio's appearance. Also, always choose real plants in place of fake ones. 
6. Overcrowding and under crowding 
Minimalism and nonexistence are two things you must avoid when it comes to patio design. Although minimalism is nice, don't leave the patio empty and bland. Also, don't crowd all your furnishings into the patio – so much that there is no space to walk around. Remember, it is a relaxation area and not a garage sale. So, find a balance between proportion and scale when it comes to furnishing. 
7. The furniture problem 
Don't cram your patio with furniture. Don't use indoor cushions on outdoor furniture. When you arrange your furniture, they should be close enough to hold a conversation and far enough to leave enough space to move around.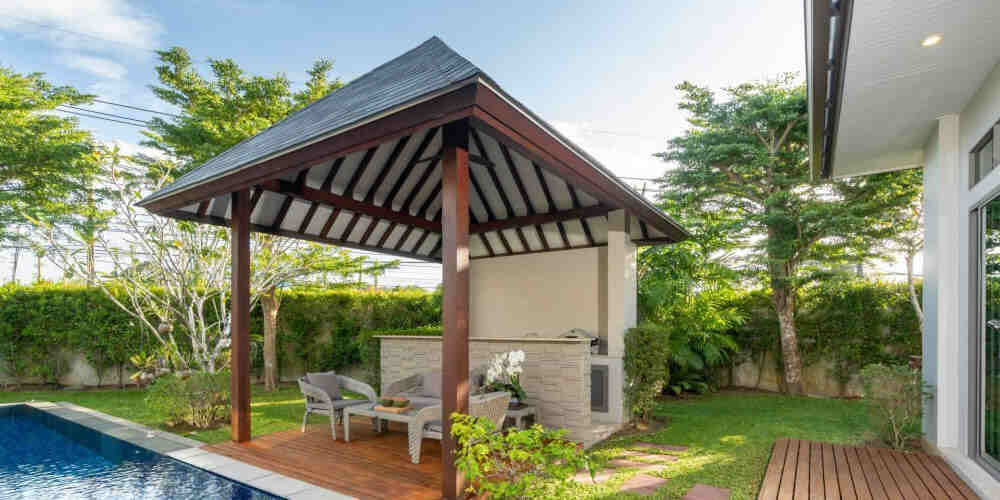 8. Clashing prints and colour issues 
Bold and clashing prints can affect the natural appearance of your patio. So, don't mix too many textures. You can try simple stipe or solid colours instead. Thankfully, most outdoor furniture is available in neutral tones. If you must use different colours, make sure they are complementary. For example, try primary colours, earth tones, analogous, etc. 
9. Under accessorizing 
Use waterproof outdoor accessories to improve the appeal of your patio. They include lighting fixtures, candles, pillows and cushions, outdoor wall art, pottery and containers, garden statues, wind chimes, ornaments, etc. 
10. Placing your grill next to flammable materials 
Don't ever place your BBQ grill close to a flammable material to avoid burning down the structure and putting people at risk. Also, don't place any material close to an area with open flames. 
Conclusion 
Patios are built primarily for our favourite activities. So, feel free to work around different accessories and designs that make it appear comfortable. But, remember moderacy, functionality, proportion, and scale.